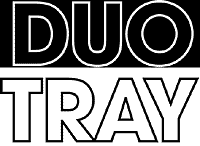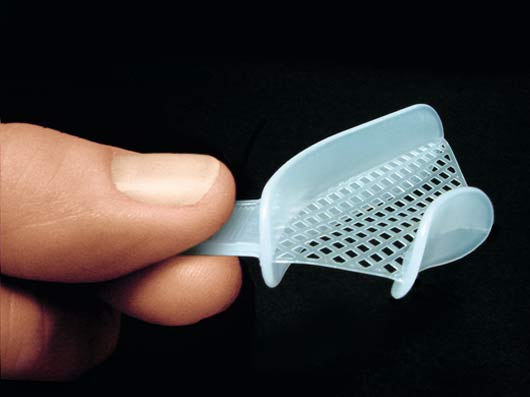 Finger-grip plastic tray for all partial impressions.
Suitable for impressions of the upper and lower jaw simultaneously.
Duo Tray is the ideal disposable partial impression tray for all small partial impressions giving an impression of the preparation and the bite against it on one go.
Duo Tray is anatomically shaped 2/3 straight and 1/3 curved and will fit anywhere in the mouth. Duo Tray has a plastic handle for easy handling.
How to use this product:

Packing:
Bag of 50 trays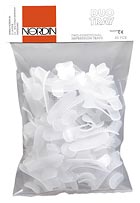 07-200

Click to download the Safety Data Sheets